May 26, 2023
Intercom integration and more
Intercom
We just released an Intercom integration which will allow feedback from Intercom conversations. The conversations will be synced with Intercom, so you'll always be able to see the latest state of the conversation inside Kitemaker, and select text to connect insights to work items.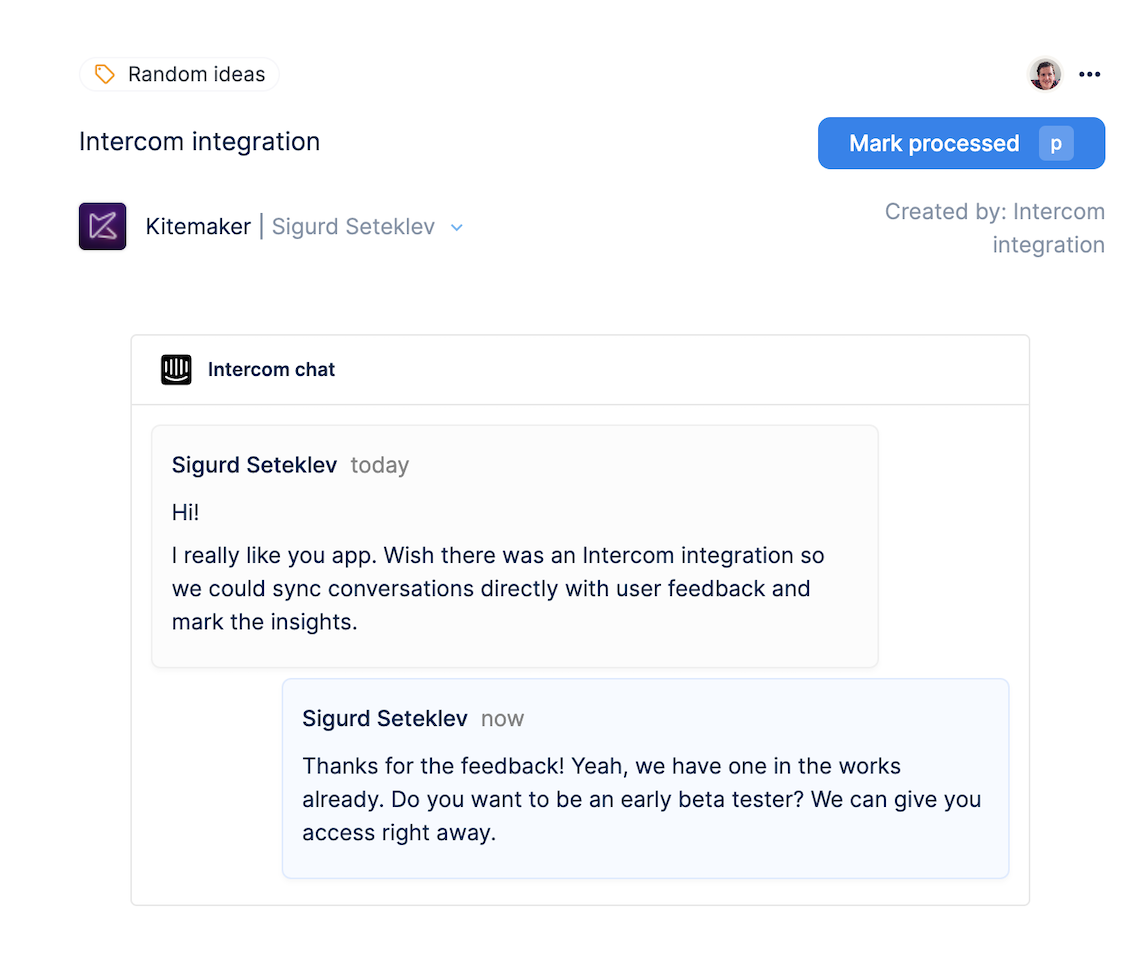 To install it, simply head over to the integrations section in Kitemaker. You can also read the detailed instructions in the guide.
Github deployments visible on PRs
We love having automatic deployments on development branches. It's a great way to share progress with the rest of the team. Now we're adding links to deployments registered in Github and Gitlab to all PRs. You'll get a little link icon on PRs when we detect a deployment, and clicking that will take you directly to the deployment.

If you already have the GitHub or GitLab integration installed, Kitemaker should automatically capture the deployment activities there. Therefore, there is no need for additional setup.
Beta features
Here are some of the upcoming features we're currently iterating on which are not generally available to all users yet.
If you're interested in trying out one of these features, send us a mail at hi@kitemaker.co or ping us on our community Slack!
We're currently rebuilding the UI of Kitemaker, as well as making plans to improve the usefulness of roadmaps and themes, and creating another iteration of cycles. They are not ready for immediate release yet, but if you would like to be a beta user when we are ready, we'd love to hear from you. Here is a sample of the new UIs: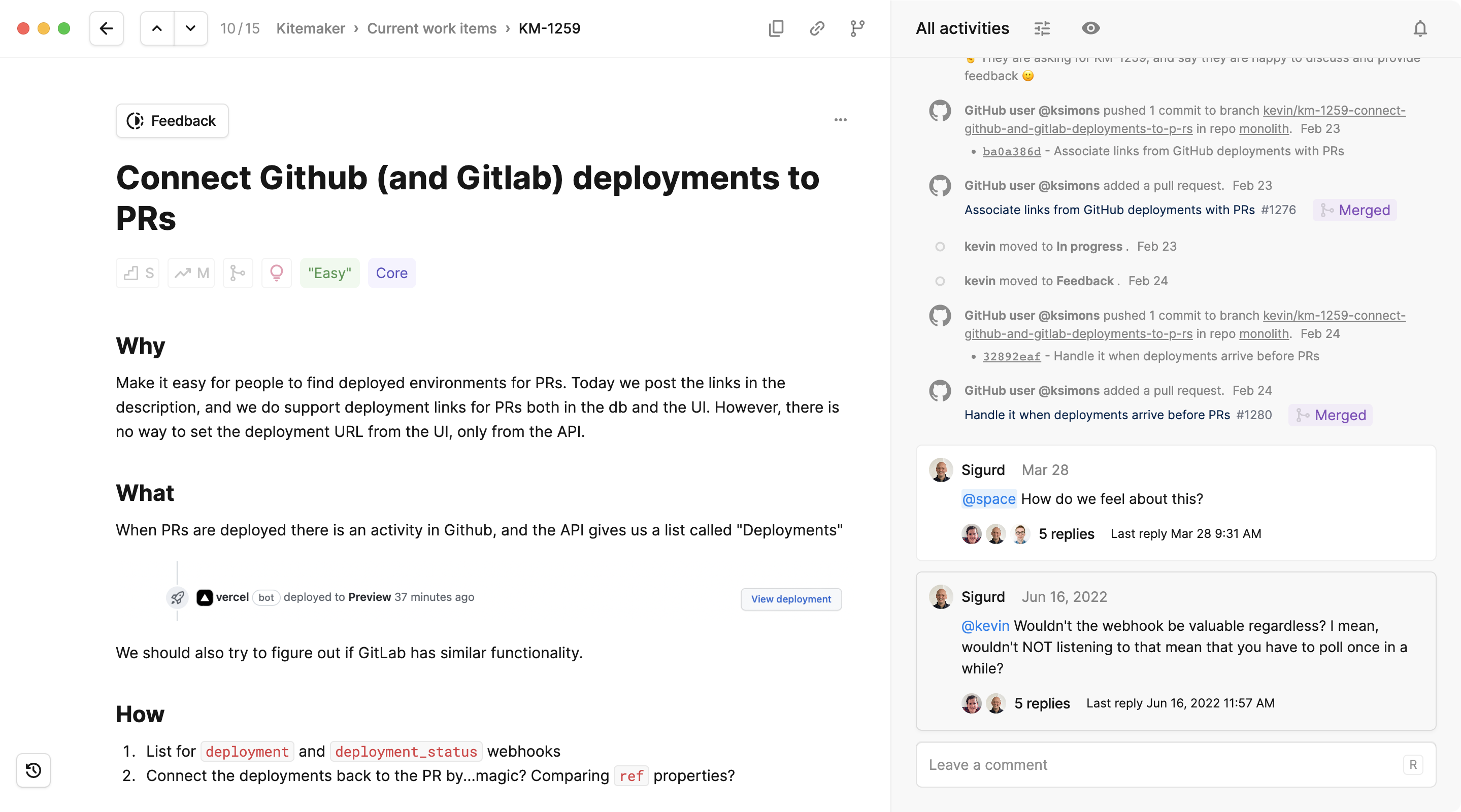 Contacting us
We're always happy to hear any feedback you have. To reach us, you can:
Other
Fixed a bug that could cause the wrong color to be displayed for blocked work items in the dependency graph.
Fixed a bug that would sometimes display the wrong total amount for an upcoming invoice in the UI.
Fixed a bug where the notifications bell menu wasn't always scrollable.
Fixed a bug where the todo popover in My Work displayed incorrect labels.
Fixed a bug where horizontal scrolling into view didn't work properly when going back to the board.
Improved the background color on our Figma document embeds.
Made a bunch of improvements to feedback created from the Slack integration.