August 21, 2023
Admin roles, themes and labels visuals, view settings, and more
Admin roles
Paid customers now have access to admin roles. You now have to be an admin to access billing, invite new users to the organization, set up integrations, and more. You will always receive a warning in the UI if you are not an admin and try to perform an action that requires admin privileges.
Admins will not have access to or see private spaces unless they are invited.
To view and edit admins, go to "Organization settings" and click on the "Members" section.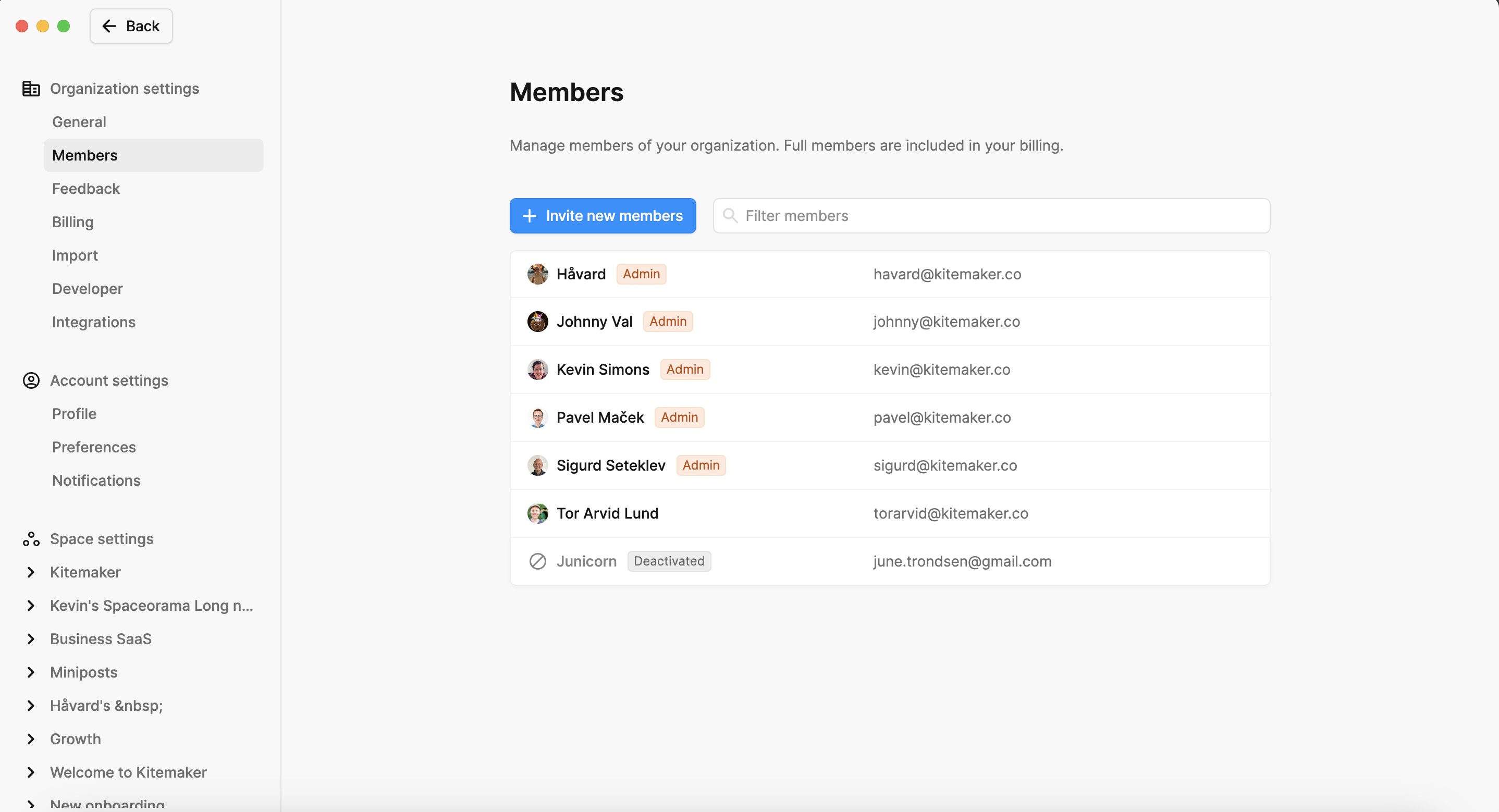 Toggle metadata
You can now toggle the metadata you will see on boards and the roadmap. Press the new "View options" button next to the notification bell, and you can turn metadata on and off. These settings are per user, so changing them for yourself won't affect your teammates.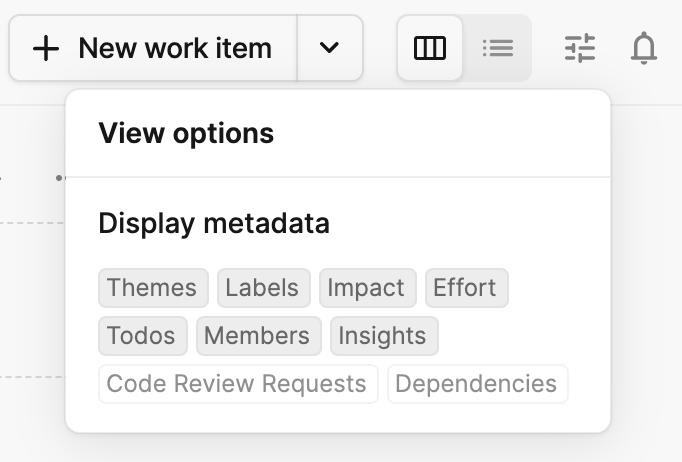 Themes and labels visuals
We have changed how labels and themes are rendered, now making themes more visually prominent compared to labels. This should provide a clear visual hierarchy of themes → labels → other metadata.

Let us know how that works for you!
Beta features
Public boards
Do you want to share your boards publicly or with users who don't have access to Kitemaker? We currently have a public board feature in beta. It opens up boards and anyone can view the board through a special link. You can also toggle to share metadata and decide if all work items (including the ones that are not publicly shared) should be visible on the board.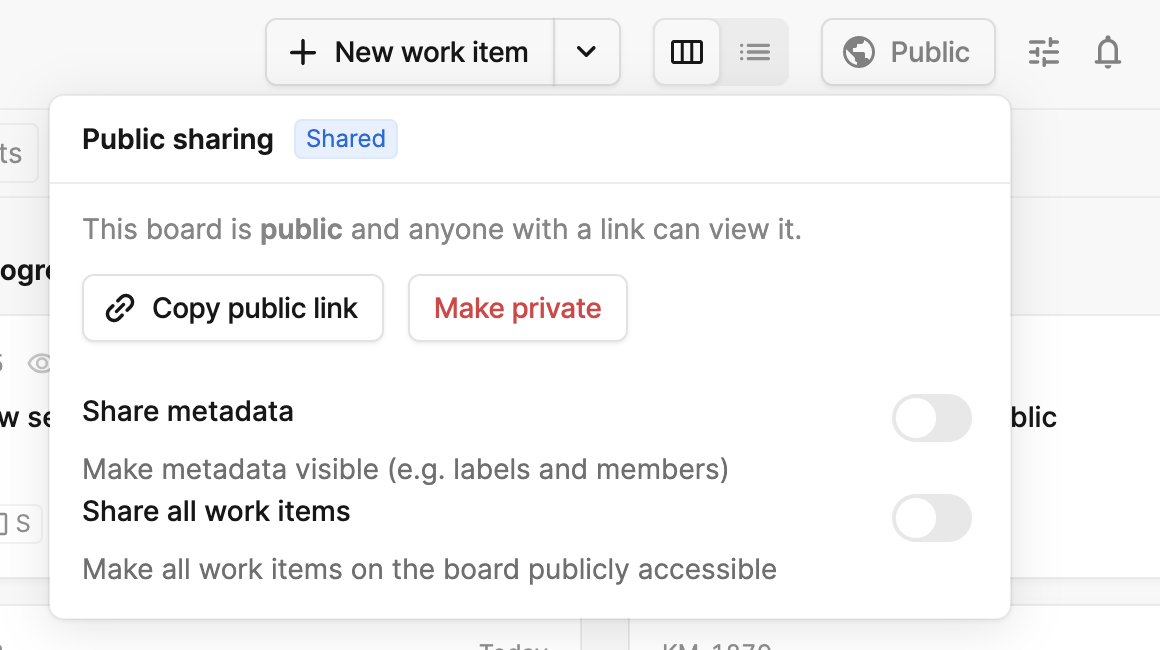 If you're interested in trying this out, send us a mail at hi@kitemaker.co or ping us on our community Slack!
Contacting us
We're always happy to hear any feedback you have. To reach us, you can:
Other
Added the "Add myself" option back to the "..." menu on work items and themes.
Added a link to go to the theme from the top of the work item boards.
We redesigned the integrations section in settings.
Improved performance on the emoji picker.
Fixed a bug where pressing "," would focus on the wrong element.
Fixed sorting/filtering by recently created not working properly.
Fixed "@" key for German keyboards.
Fixed a few bugs that would cause the cards on the board to sometimes be rendered overlapped.
Made the order we render impact and effort consistent on all screens.
Fixed bugs related to the Feedback screen on mobile.
Fixed some bugs that would cause the list of next/previous work items to change when work items changed status.
Fixed a bug where deleted work items would appear as empty lines in the work item/theme picker when capturing insights.
No longer show a non-working /snippet in the feedback editor.
Fixed a bug that would break filter by creator.
Fixed a bug that would prevent inviting people to spaces.
Fixed a bug that would show the wrong hotkey hint when there are multiple done columns.
Fixed a bug that would prevent escape from working when the search input field has focus.
Fixed a scrollbar bug on MacOS and Firefox.
Fixed a bug that would cause copy/paste images to not work on the feedback screen.
Fixed a bug with the hotkey for uploading image not working.
Fixed a bug that would prevent users from deleting spaces.
Fixed a few bugs related to visual inconsistencies in the sidebar in settings.
Fixed a bug that would prevent users from deleting themes.
Numerous improvements on security.